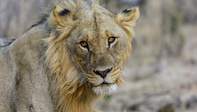 Here are some hints and tips to help you ensure that you get the most out of your South African safari experience.
Once you have made the decision to book your safari holiday you are inevitably going to be very excited. We are sure that you have spent a
great deal of time choosing the perfect game reserve
and safari lodge and planning your trip to ensure you make the most out of your time in the beautiful South Africa. Here are a few tips on what to take into account to ensure that your dreams are all fulfilled.
Head out on every game drive
Yes, we know that a 05h30 wake-up call when you are on holiday is the last thing on your mind, and probably sends shivers down your spine, but trust us when we assure you that the scheduled game drives while on a safari
are all timed to ensure the maximum sightings
; when the animals are most active.
Like the early morning as they head for water.Most safari packages include two daily game drives, one in the early morning and one in the late afternoon and evening and each are different chases to
head out into the bush with your trained safari guide
in search of African wildlife such as Leopard, Lion and Buffalo. Between the two drives there is plenty of opportunity to relax, read a book or have a siesta.
Spend time chatting to your game ranger
©Roger de la Harpe
Small groups of guests are each assigned to a highly trained, passionate and knowledgeable game ranger. Accompanying you on your safari game drive, the ranger is there to ensure you get the most out of your time on the drive.
The ranger is also there to teach you about the bush
, the ways of the animals, their natural habitats, diets and other important details.However; the ranger is not only available to you during the allocated game drive time and one will often find a ranger wandering around the lodge during the day or after breakfast. Take some time to sit and chat to the ranger,
ask him or her any specific questions you may have
. If you have a specific interest such as birding or reptiles then mention this, the rangers are a wealth of knowledge and will enjoy being about to share their passion with you.Before you embark on your safari, head to your local outdoor store and purchase
a pair of good quality binoculars
. Binoculars are essential when sighting birds and even game animals in the distance and you will be disappointed if the ranger spots a Leopard in a tree a few kilometres away and you aren't able to see it clearly.
Spend some more time
Many visitors only plan a short period of time for their safari experience, but to
ensure you have the best experience possible
try to allocate at least 3 - 4 days of your holiday to being on safari. The extra days will allow you to relax more fully and to soak up the calmness and serenity of the bush.If you stay in the bush for a few extra days you will also be able to spend more time out on game drives and
this will increase your chances
of sighting more of the abundant game animals found in the game reserve.
Head out on a game walk
Stepping out on a game walk accompanied by a game ranger is a unique, exhilarating and
highly rewarding experience
. Being outside of a vehicle and treading on the hot red African soil provides a feeling of being closer to nature and will allow you the chance to truly soak up the magnitude of your surroundings.A game walk also offers an interesting insight into the bush as the ranger
points out various animal spoor (footprints or droppings)
and teaches you more about the wildlife found in the area. Walking in the gigantic footprints of a African Elephant is an awe-inspiring and sobering experience.
Taking photographs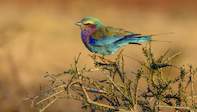 ©Roger de la Harpe
While taking photographs is very important; capturing your exciting sightings in perfect colour, remember to stop taking photos for a while - and simply just watch the wildlife in front of you.
So many safari goers spend their entire safari looking through the lens of a camera and as a result they can miss some of the magic right in front of them.
Don't always search for the big sightings
A sighting of one of the Big Five of the African kingdom is truly a magical experience; remember not to discount the sightings you may have even of the small insects, reptiles or tiny mammals. Each animal has their place in the wilderness.
Hone your senses
Spend time listening and taking in the small rustles and almost indistinguishable sounds of the bush. Honing your skills and taking the time to notice the tiniest of movements and the faintest of noises will help to ensure you have the best safari experience possible. Remember you are in a completely new and bustling environment and it will take time for your senses to adjust.
Relax and enjoy yourself
Your safari experience is all about you. Remember to breathe in deeply, now and then, to experience the smells of the African wilderness. Savour in the tranquility of the environment - allow yourself to switch off and unwind.